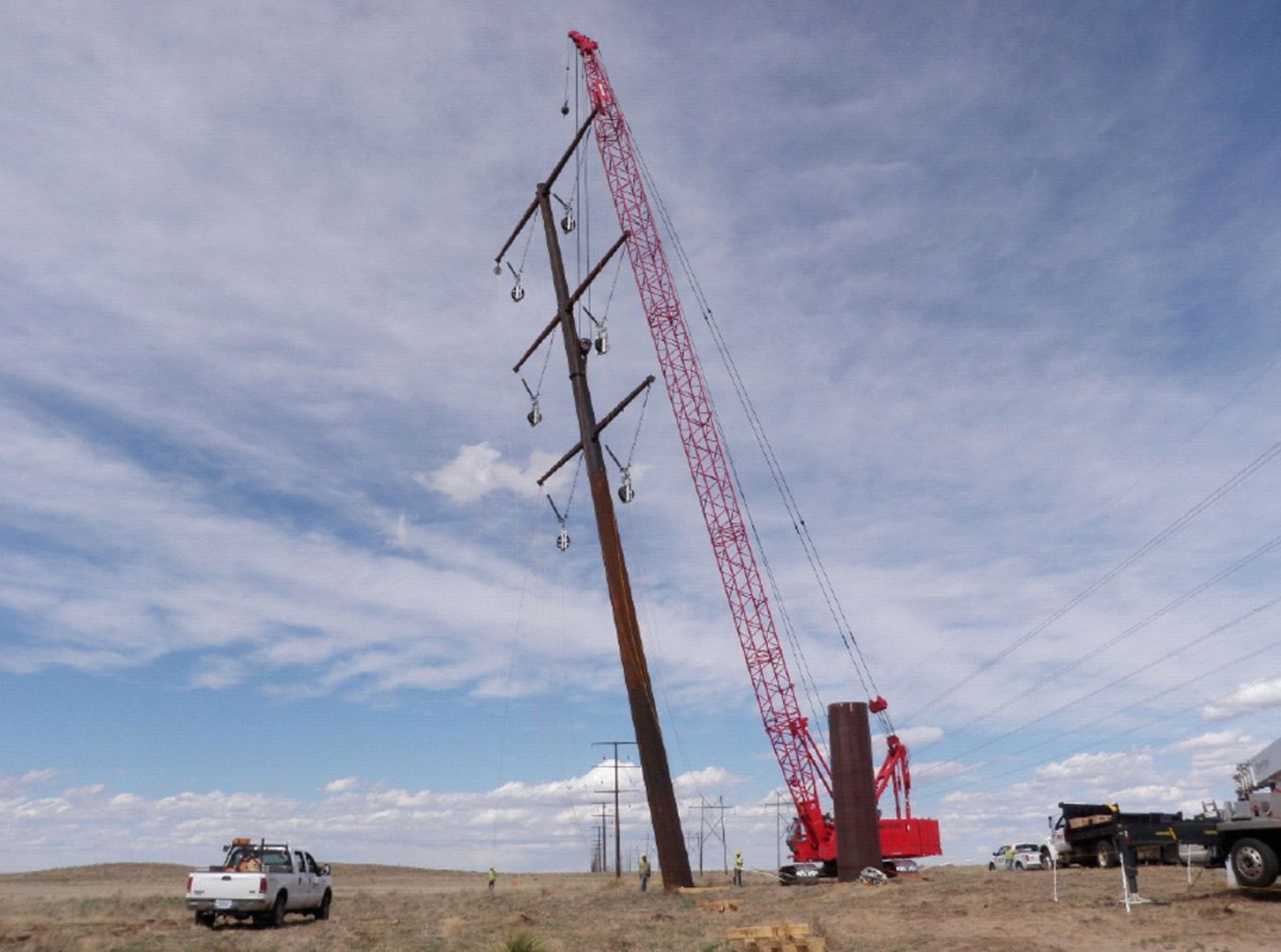 Hooper Helps Bring Power to Denver with New 70 Mile 345 kV Bundled Conductor Transmission Line
Hooper crews were responsible for the construction of the 70 mile, 345 kV bundled conductor transmission line, over 50 miles of which was double circuit.
The new line runs from the Pawnee Power Plant in Brush, Colorado towards Denver, Colorado.
Hooper oversaw the installation of the drilled caisson and vibratory caisson foundations. Due to extremely sandy soil conditions, more than 40% of the over 400 structures utilized vibratory caisson foundations.
A 100 ton lattice crawler crane was utilized to set the vast majority of the structures; some of which were 190 feet tall.
125 foot and 150 foot bucket trucks, along with 50 ton cranes equipped with man baskets, were utilized to aid in the installation of the 1272 bundled conductor.
The new line was constructed parallel to two existing 230kV lines. The proximity of the two energized lines, along with the ground conditions, resulted in significant induced voltages.
The voltage and amperage on constructed line was monitored on a regular basis. At times, voltage readings exceeded 5,000 volts and amperage readings exceeded 50 amps.
Two full-time safety managers were onsite throughout the project and were instrumental in working with other project leadership in creating specific equipotential zone plans that were utilized for each specific task to ensure the safety of all workers on the project.
Hooper was able to successfully complete the project over a month earlier than originally scheduled.
https://www.hoopercorp.com/wp-content/uploads/2015/09/PawneeSmokeyHills013.jpg
1080
1453
webadmin
https://www.hoopercorp.com/wp-content/uploads/2021/10/Hooper-logo-copy.png
webadmin
2015-09-28 10:21:08
2016-03-18 14:56:02
Pawnee Smoky Hills