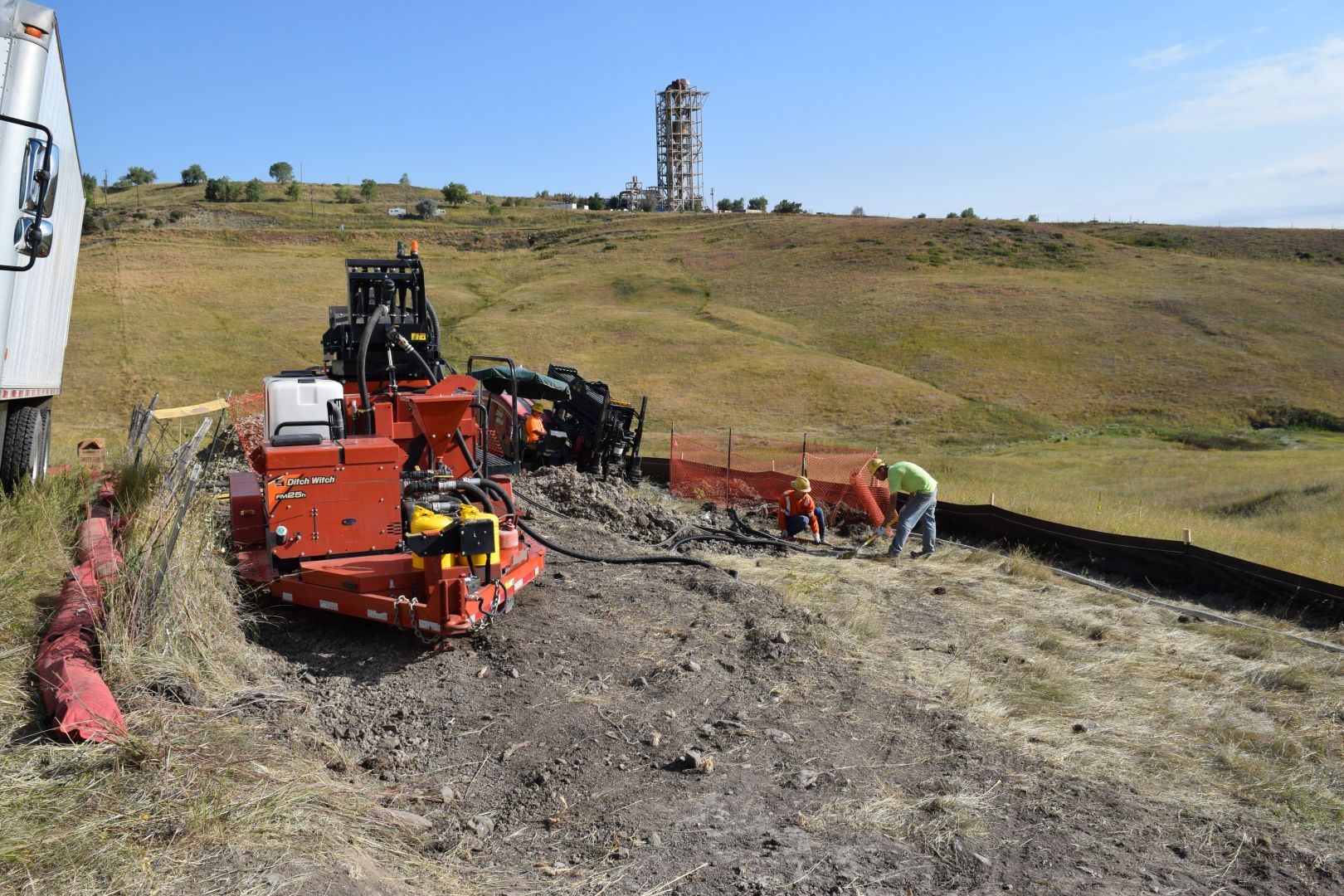 Xcel Feeder Projects: Leyden Rock
Hooper Underground (URD), based out of Denver, Colorado, is currently working with Xcel Energy on multiple feeder installation projects.
Leyden Rock
The Leyden Rock project is situated in a very hilly area in Arvada, Colorado. This project included both underground and overhead work and is a standard boring job.
The steep terrain is the biggest challenge on this project as work starts out on a big bluff, moves over a stream, and then moves back up to the other side of the bluff. Due to this environment, tying in electrical service between the two plateaus (separated by a big ravine) becomes challenging. Because of the terrain, Hooper also had to build temporary access roads which included matting and a temporary bridge across stream, with strict attention to environmental concerns.
This project includes a 2,500 foot bore and feeder upgrade for housing expansion in this area. Crews built a flow system for erosion control that consisted of a 20 foot culvert (18 feet long) to allow equipment into the area. It was also necessary to build a vault to pull in new wire which stretches 7,500 feet.
This project also involves overhead feeder extension work which includes 9 poles on the north end of the project which is roughly three quarters of a mile of overhead extension (1,400 feet of 795 kV).
https://www.hoopercorp.com/wp-content/uploads/2015/10/LeydenRock2.jpg
1080
1620
webadmin
https://www.hoopercorp.com/wp-content/uploads/2021/10/Hooper-logo-copy.png
webadmin
2015-10-08 15:23:12
2016-03-18 15:44:53
Xcel Feeder Projects: Leyden Rock