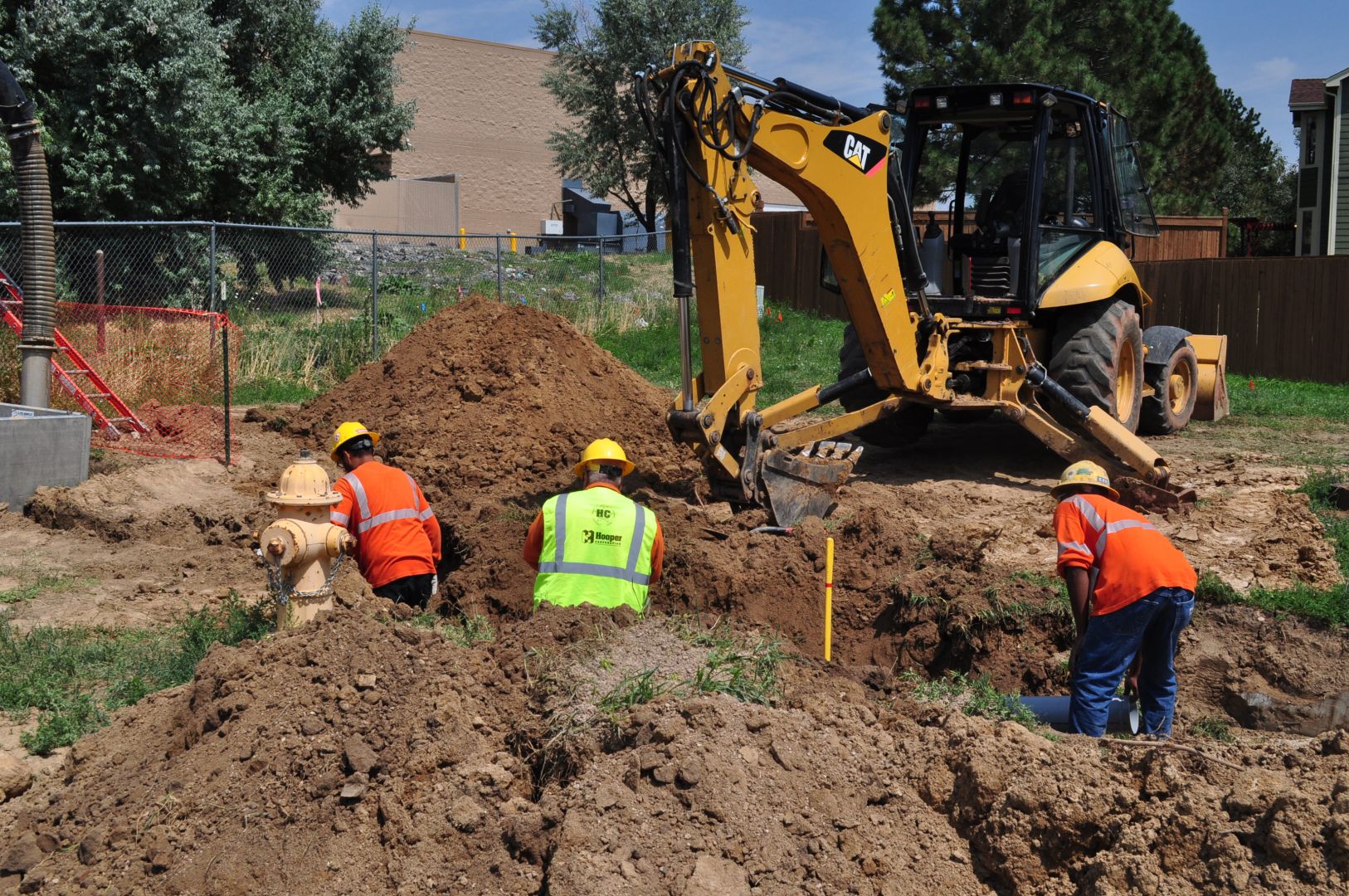 Xcel Energy Feeder Projects: Smoky Hills
Hooper Underground (URD), based out of Denver, Colorado, is currently working with Xcel Energy on multiple feeder installation projects.
Smoky Hills
This project is based out of Aurora, Colorado and includes over 4,300 total linear feet and 12,600 circuit feet of cable. This project uses a reclaimer system which means it re-circulates drilling mud so that fresh water does not have to be continuously added onsite. Instead, the reclaimer re-circulates from an exit pit back into the bore unit.
Some challenges this project faced were staying on schedule, especially through the rainy season. In addition, with school starting, maintaining a strict schedule and completion date were necessary to finish the project before the start of the new school season.
One other unique aspect of this project was construction access concerns, which required crews to put mats over the bike path. To successfully complete this project, crews shot a 1,000 foot bore to fit their needs for the manholes. This is non-typical on Xcel property as most feeder projects consist of 550 linear feet due to cable cuts. Due to limited space and topography, fitting manholes in this space was improbable.
https://www.hoopercorp.com/wp-content/uploads/2015/10/SmokyHills3.jpg
1080
1626
webadmin
https://www.hoopercorp.com/wp-content/uploads/2021/10/Hooper-logo-copy.png
webadmin
2015-10-08 15:11:46
2016-03-18 15:43:03
Xcel Energy Feeder Projects: Smoky Hills