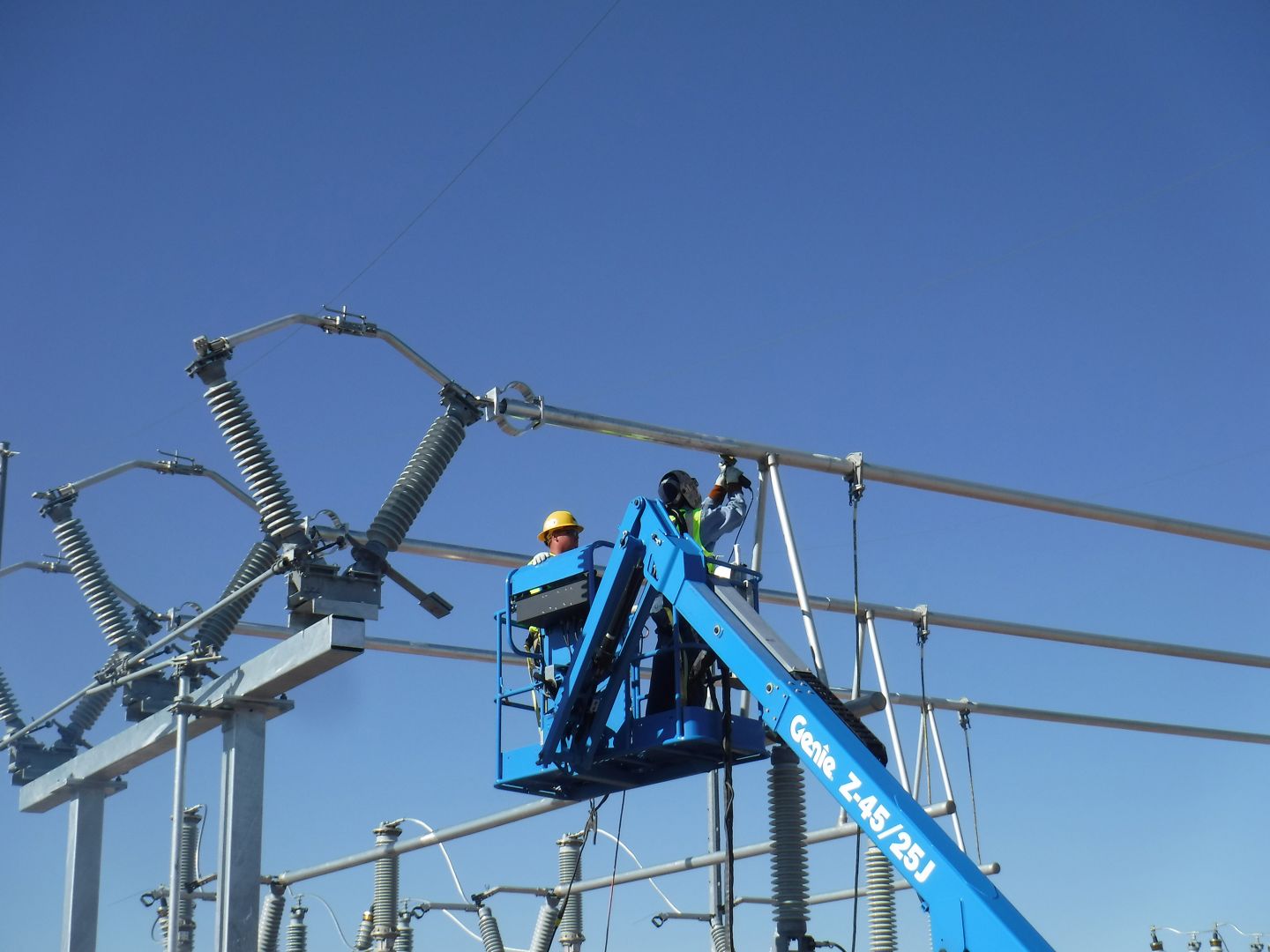 Pueblo Chemical Agent Pilot Plant Substation
In April 2016, Hooper assembled a full time on-site team to send to Pueblo, Co, to begin work on the PCAPP (Pueblo Chemical Agent Pilot Plant) substation. The team consisted of a project manager, safety officer, and a full substation construction crew to embark upon a four and a half month project to provide power to a newly constructed chemical weapon disposal facility on the US Army's Pueblo Chemical Depot. Hooper crews worked for the first time with Energy Systems Group and Black Hills Energy (operator of the existing substation) on a very tight schedule to expand the existing 115 kV – 15 kV substation. The new substation had to be energized in early September to support the start-up of the new chemical disposal facility that the US Army had just completed.
Hooper performed the following:
Site grading
Fence expansion
Concrete foundation installation
Setting the new 115 kV – 15 kV power transformer
Setting the new 15 kV switchgear building
Procuring and installing the raceway systems, grounding systems, steel structures, bus and conductors, insulators, 600 V control cables, 15 kV power cables, and a 15 kV sectionalizing cabinet
Testing and commissioning of the new substation equipment
15 kV distribution feeder installations and circuit relocations
The project came to a close by the deadline in September. The project team was successful throughout this project as a result of the close coordination between Hooper Corporation, Energy Systems Group, Black Hills Energy, and the US Army.
https://www.hoopercorp.com/wp-content/uploads/2016/10/DSCF0252resized.jpg
1080
1440
webadmin
https://www.hoopercorp.com/wp-content/uploads/2021/10/Hooper-logo-copy.png
webadmin
2016-10-31 09:58:42
2016-10-31 10:10:05
Pueblo Chemical Agent Pilot Plant Substation