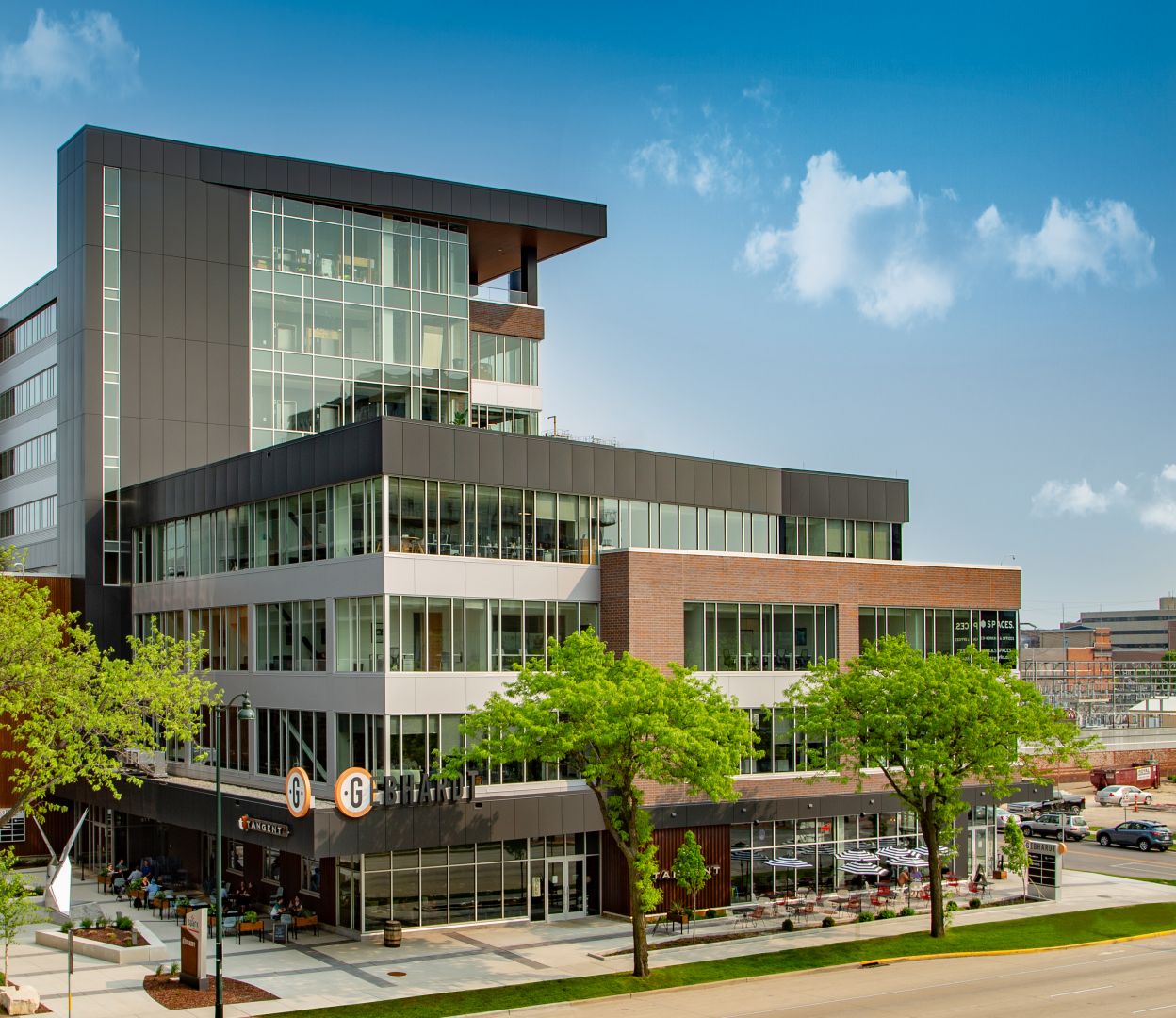 Madison's East Washington Avenue corridor is rapidly transforming into a dynamic and exciting destination for living, dining, and enjoying a variety of music venues. Included in this development is the 8-story Gebhardt Building, located immediately adjacent to the Spark Building developed by American Family Insurance. This project is the final piece remaining of the city-owned vacant lots from the former Don Miller auto dealership.

The building houses The Sylvee, by Frank Productions, a 2,500 seat state-of-the-art performance venue.
Vintage Brewing Co. restaurant resides on the ground floor of the building.
This 100,000 square foot building offers premier office space (floors two through four).

Working alongside general contractor, Miron Construction, Hooper plumbing crews provided plumbing systems for the building and also completed the installation for many of the tenants including "The Sylvee" and the Frank Productions office. The overall feasibility of the project was enhanced by Hooper's re-engineering of the building's plumbing system – savings in excess of 30 percent were achieved from the original design.
General Heating and Air Conditioning (GHAC) crews worked on multiple systems within this building. Crews installed a heat pump loop water system off of cooling towers that extends up to the towers and down to the first floor. Two 1000 MBH boilers were added to help heat the heat pump loop water. A dedicated outside air system was installed to take care of the OA requirements. Per the owner's request, GHAC crews installed electric VAV, unit heaters, Fan-Powered VAV (variable air volume) and cabinet unit heaters in lieu of hot water heating. A VRV (variable refrigerant volume) system is also being utilized in critical areas.
https://www.hoopercorp.com/wp-content/uploads/2018/04/Gebhardt-1.jpg
1080
1248
webadmin
https://www.hoopercorp.com/wp-content/uploads/2021/10/Hooper-logo-copy.png
webadmin
2018-04-13 10:33:28
2021-03-18 10:11:35
Gebhardt Development